2018
February 3 - Mr. K Fun Run at BRE Headquarters
February 10 - 16th annual Dr. George Charity Car Show: Aerovault display - Indian Wells, CA
March 9 - Porsche Werks Reunion: Aerovault Display - Amelia
March 10-11 - Amelia Island Concours: Aerovault Display
April 7 - Blackhawk Museum: Peter Brock presents BRE Datsun History
April 27-29 - Diecast Convention: Peter Brock autograph sessions - Mexico City
June 9 - Datsun Northwest Canby 2018 - Canby, OR
August 3-5 - SAAC Convention - Sonoma Raceway, CA
August 12 - Diecast show: Peter Brock appearance - Riverside, CA
August 18-26 - Monterey Car Week - Monterey, CA
September 1 - Shelby American Collection Annual Party & Car Show - Boulder, CO
September 22 - Autograph session at Autobooks - Aerobooks - Burbank, CA
October 5 - BRE Open House - Henderson, NV
October 16-20 - ZCON - Atlanta, GA
October 21 - De Tomaso United Banquet - Sebring, FL
October 30 - November 2 - SEMA - Las Vegas, NV
December 6 - 8 - Performance Racing Industry Show - Indianapolis, IN
2017
Jan 21 - Peter Brock Induction into SCCA Hall of Fame 
February 11 - Concours in the Hills
March 10-12 - Amelia Island Concours d'Elegance & Porsche Werks Reunion
May 19-21- Indiana Shelby American Automotive Club's 40th Anniversary Show
June 2-5- Couture Show Las Vegas
June 30-July 2- Pacific Northwest Historics
Aug 16-20- Monterey Car Week
Aug 31-Sept 1- Peter Brock Induction into Corvette Hall of Fame
Oct 6- BRE Open House
Oct 31-Nov 3- SEMA - at the Braille Battery booth
Nov 16-18- Mecum Auction Las Vegas
2016
Jan 28-31 - Barrett Jackson - Scottsdale
Feb 20 - BRE Team 50th Reunion
March 11-13 - Amelia Island Concours d'Elegance
April 14 - Road Racing Driver's Club Dinner Long Beach
April 14 - Dan Gurney 85th Birthday Celebration
June 24-26 - Kansas City Concours
Aug 16-21 - Monterey Car Week
Sept 2-5 - Lime Rock Historic Festival
Sept 24 - Red Rock Concours dinner presentation
Sept 25 - Red Rock Concours
Sept 30 - BRE Open House
Oct 13-15 - Barrett Jackson - Las Vegas
Nov 1-4 - SEMA
Nov 16 - Simeone Foundation's Spirit of Competition Award
Upcoming Events
Date: Sept 22, 2018
Time: 10am - 2pm
Location:  2900 W. Magnolia Blvd, Burbank, CA 91505
I'll be visiting California once again this year, but for a dedicated autograph session for my new book, The Road to Modena: Origins and History of the Shelby De - Tomaso P70 Can-Am Sports Racer. This is a great time to come out and meet other Pantera and Shelby enthusiasts. 
---
BRE Open House 
Date:
Oct 5, 2018
Time: 10am-2pm
Location: 779 Middlegate Rd, Henderson, NV 89011
It's that time again! Enjoy some BBQ and time with Peter Brock, John Morton, and friends. Peter and John will each be giving a "Choice Award" to two lucky car owners for their favorite cars! Wouldn't it be awesome to have your car chosen as Peter or John's favorite!?! Your car does not have to be a Datsun to win; if they like it, they like it.
You can also tour the Aerovault facility next door to see how Peter's latest design is created.
Register with Kat by emailing her at krenaud@bre2.net. Be sure to let her know how many people are coming and if you plan on bringing a car. There is no fee to register or to enter your car.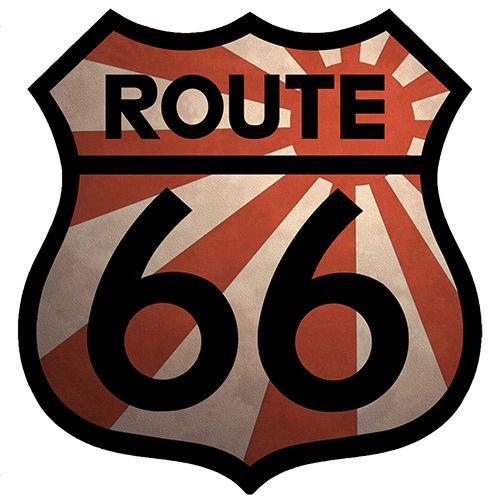 After your visit with us, head down with the rest of the crew for the Route 66 JDM Classic in Williams, AZ. Previously known as the Multi State Datsun Classic, they've now opened up to ALL Japanese classics. Whether you own a Datsun/Nissan, Honda, Toyota, Mazda, Subaru, Mitsubishi, Isuzu – if your Japanese classic is 1987 or older, we'd love to see you there from Oct 5-7, 2018!
---
ZCON 
Date: Oct 17 - 19, 2018
Location: Road Atlanta, 5300 Winder Hwy, Braselton, GA 30517
Peter Brock's schedule to come.
---
Date: Oct 21, 2018
Time: 6pm - 10pm
Location: Chateau Elan at Sebring Raceway, 150 Midway Dr, Sebring, FL 33870
Want to spend an afternoon and evening with Peter Brock at Sebring? Sunday October 21st, Brock will be at the Chateau Elan at Sebring Raceway meeting fans and presenting his experiences in Modena, Italy designing the Shelby - De Tomaso P70 seen here (the subject of his latest book released last month) at the DeTomaso United banquet which they are graciously opening up to all Peter Brock fans. Shelby-related posters will be included in a silent auction where all proceeds will go to the National Multiple Sclerosis Society (tax receipts provided). Tickets for this dinner and Brock talk are $95. To register contact: Scott Martin at smmartin7@netscape.net or call Melody Bennett at (407) 256-9818. We hope to see you there!